As the sun-soaked days of summer approach, there's no better way to beat the heat and unwind than by taking a refreshing dip in a stunning pool. Los Angeles, known for its glamorous lifestyle and iconic landmarks, boasts an array of luxurious pools that offer relaxation, breathtaking views, and a touch of Hollywood charm. When the sun's out, it's all about finding that perfect poolside paradise. 🌴
Let's dive into some of the best pools in LA that should be on your summer bucket list.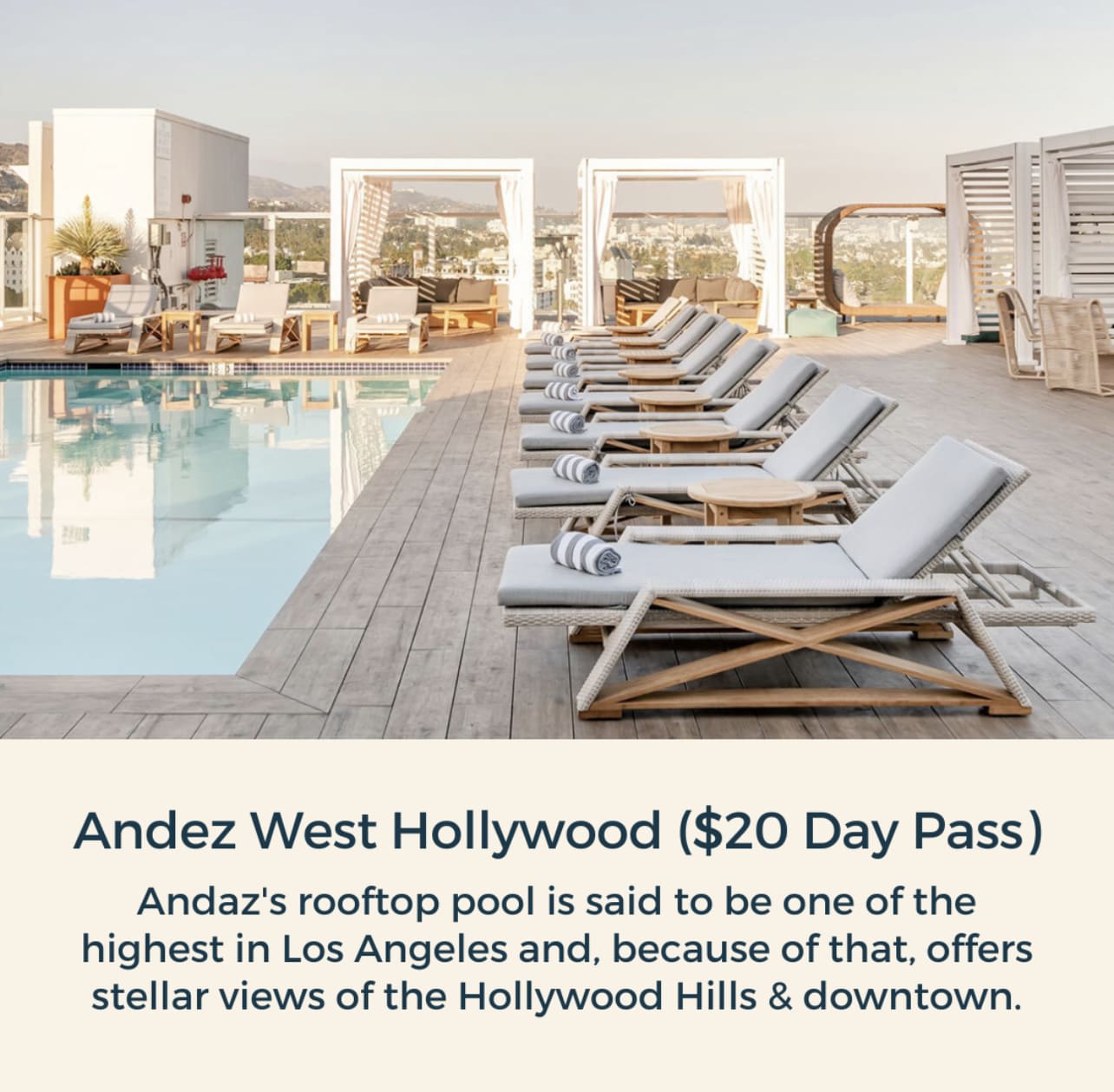 From the chic cityscape views to the timeless Hollywood elegance, LA's pool offerings cater to a range of tastes. Whether you're seeking relaxation or a lively atmosphere, these luxurious pool havens invite you to create unforgettable summer memories. So, slip into your swimsuit, grab your shades, and prepare to experience the epitome of LA's glamorous lifestyle at these top pools.
Thank you for checking out our handpicked list of LA's most fabulous pools for day passes - curated just for you by LA Times.
Which pool will you visit this Summer? ⁠