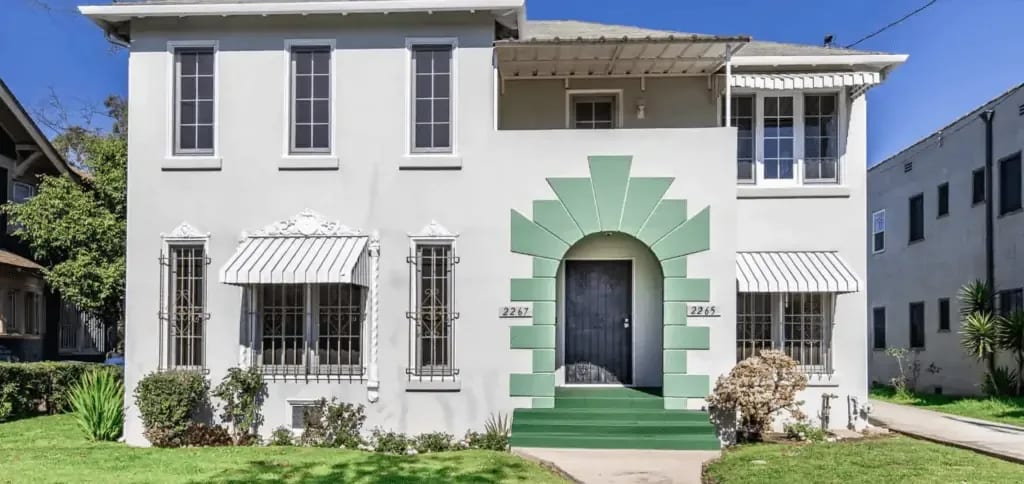 When you're a first-time home buyer and you imagine your dream home, you probably picture a detached, single-family house. A property that has only one residential unit. But that's far from the only option available to first-time home buyers in today's housing market. Another option is a multi-family home, which is increasingly popular nowadays.

What is a multi-family property?

A multi-family property is any property that has more than one unit. The smallest multi-family property has more than one unit and is called duplexes. The next step up is triplexes and fourplexes, having three and four units each, respectively. These multi-family units enable you to live in one unit and rent out the other(s) to offset your mortgage costs.

If you are a first-time home buyer and weighing the options of a single-family home versus a multi-family home. Here are 4 reasons why you should consider a multi-family home as your first real estate purchase.
Lower Down Payment

One of the great benefits of buying a two to four-unit multi-family home is that you can get a conventional primary residence mortgage with as little as 5% down. You could also qualify for Federal Housing Administration (FHA) and purchase a property with 3.5% down. If you're a veteran or active-duty military, you may be able to get a home with 0%-down with a Veterans Affairs loan.
Primary Residence Financing

It's usually much cheaper to finance a primary home. If you'd like to take advantage of primary residence financing. You'll get a lower interest rate and lower fees than you'd get for an investment property loan. If you'd like to qualify for primary residence financing, The United States Department of Housing and Urban Development (HUD), the parent of FHA, requires buyers of multi-family homes to occupy one of the units as your primary residence.
Lower Housing Payments

Another benefit of a multi-family home and therefore collecting rental income is that it makes your housing payment lower or even erases it altogether. For example, if you buy a fourplex with a mortgage payment of $3000 per month and you collect $2500 in monthly rent from the other two units, your out-of-pocket housing payment drops to $500. Alternatively, you can use the rent money you collect to pay down your mortgage even faster.
Build equity faster

Buying a multifamily home instead of a single-family residence also lets you build equity faster — and by using your monthly rental income. For example, if you can spend $400,000 buying a triplex or $200,000 buying a single-family home, making your monthly mortgage payments on the triplex will build equity twice as fast.
Thus, there are many advantages to owning multi-family real estate. These include access to better financing opportunities, lower housing payments (due to rental income), and the ability to quickly grow one's investment portfolio.
We at Aspire Los Angeles would love to assist you in finding a sustainable multi-family unit that you can add to your investment dossier.