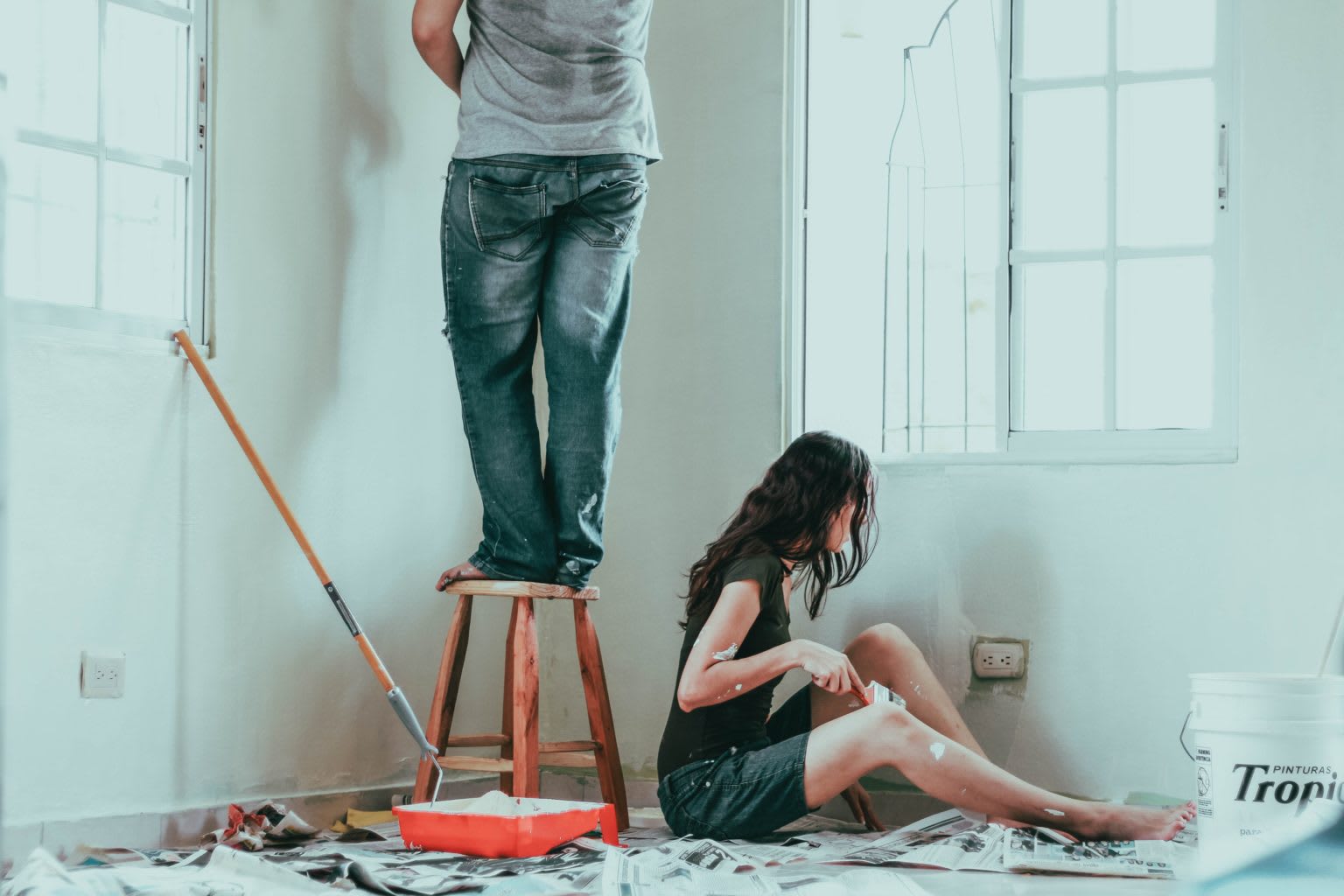 You are ready to sell your home as soon as possible and you realize you've lived with your home quirks for years. That jiggly bedroom door handle, the electrical outlet in the kitchen that hasn't worked in a decade. The red carpet in the guest room that's more dated than dramatic.
Selling your home is quite a task, and you have to deal with the imperfections of your home. But what are mandatory updates? How do you get your house ready to sell? Which repairs should you make to add more value, and to get your house to sell faster? We recommend getting a full home inspection, which will give you all the insights you need into your home's condition.
The home inspection report will shed light on what improvements you might wish to make before the sale. We can help you prioritize these improvements to help you set the right price for your home. Let's take a look at some recommended updates before selling a house.
Electricity Issues

Dated electrical issues need to be fixed immediately. You can't have missing wire nuts, frayed wiring, or faulty light switches when selling your house.
Plumbing

Plumbing problems can cause water damage and lead to mold and dry rot. It's not an option to leave plumbing problems unfixed. Even simple replacements of a leaky faucet, or a washer, or a toilet wax ring should be on your to-do list.
Heating, ventilation, and AC issues

Fortunately, if your system isn't running properly, it doesn't mean you have to invest in an entirely new system. Hiring a certified technician to repair it, can do the job. Do keep in mind that any system at the end of its lifespan can bring down the appraised value of your house. Especially if other houses in the neighborhood have newer units.
Roof problems

Aging roof tops decrease your property value and cause all sorts of water damage and ventilation problems, which leads to paint blistering and mold. Not to forget high energy bills. It's worth the investment to install a new roof before you sell your home. Though the average cost to replace a roof is $12,000 you will recoup that cost at resale.
Foundation Flaws

A severely damaged foundation threatens the integrity of your home. Selling a home becomes difficult when the foundation is flawed. Unless you are willing to negotiate on a lower asking price, you will benefit from restoring the foundation of the house you are selling.
Lack of modern safety features

Every state requires in-home smoke detectors and carbon monoxide detectors. Make sure you know your state and local laws. Inspectors or appraisers will look for smoke and carbon monoxide detectors.
Aesthetic pleasing updates

You can benefit from aesthetic pleasing updates when selling your home. They aren't mandatory by state and local law like an in-home smoke detector, but aesthetic pleasing updates can help to sell your house faster.
A new coat of paint will do wonders to freshen up your home, both inside and out. Leaving busy wallpaper, your daughter's purple bedroom, and the quirky turquoise bathroom, can turn off potential buyers. If you can, repaint your house in neutral colors.
If your kitchen,
bathroom, or living room looks dated, you may benefit from some minor work before putting your house on the market. Cabinet or door hardware and new countertops can have a big impact on your final sales price.
Luckily you don't have to do this alone. Start by asking a top local real estate agent for help. We at Aspire Los Angeles are excited to help you decide on the necessary updates and to present your valuable home on the market.