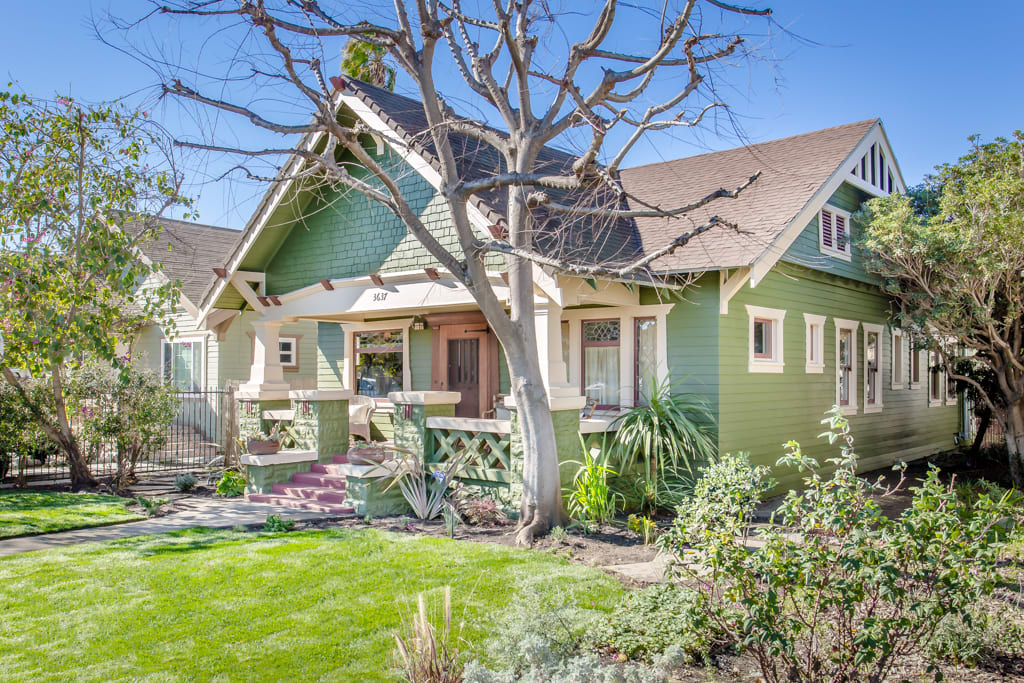 The neighborhoods of West Adams and Jefferson Park are known for their historical beauty, central location, the expansion of the subway system, and reasonably priced homes.
This family-friendly community is welcoming, generous, and caring of each other. The houses are charming block after block, there are mature trees everywhere, and plenty of parking. In addition, the rows of skinny towering palm trees are postcards perfect.
With the rise of economic change, came the rise of local cuisine businesses with a renewed focus on the historical district and its development. Let's take a stroll down some of these community businesses that have been around for quite a while.
Harold & Belle's

One of the best Creole restaurants in Los Angeles. Harold and Belle's Restaurant opened in 1969. Founders Harold & Belle's dreamed of having a place where people would gather and socialize while enjoying delicious creole cuisine. The restaurant is now owned and operated by 3rd generation husband and wife Ryan and Jessica Legaux. The family expanded the restaurant from 12 dining tables to 35+, tripling the size of the kitchen and expanding the brand as a whole.

2920 W Jefferson Blvd, haroldandbelles.com
Earle's on Crenshaw

The Earle family has evolved from a hotdog stand in Venice Beach into a thriving restaurant within the heart of the Crenshaw district. The Earle brothers have established themselves as a fixture in the Crenshaw community with a following that extends beyond the greater Los Angeles area. While the business has grown, its commitment to the empowerment of Black and Brown people, and dedication to quality food and superior service, have remained constant for over 36 years.

3864 Crenshaw Boulevard, earlesrestaurant.com
Mel's Fish

Located in the heart of the Crenshaw district, Mel's Fish serves up traditional Louisiana favorites. Meals like red snapper, shrimp, and PO-boy sandwiches with their private cornmeal batter along with their secret blended seasoning always keep their customers coming back for more. Mel's Fish is currently being run by Georgette Powell who took over after her father passed.
4524 W Jefferson Blvd, melsfishshack.com
West Adams and Jefferson park continue to grow in value. The property value of this quaint neighborhood of bungalows, cottages, and craftsman homes – just south of the 10 freeway – has doubled in 10 years, and homes are now listed at around $1 million-plus.
Our office is located in Jefferson Park and we are proud to be an active community member. If you are interested in buying a property in this historical district, please don't hesitate to contact us. We'd love to show you around our neighborhood.