If you couldn't already tell, we LOVE color here at Aspire Los Angeles, from the deep earth tones found in historic homes to the quirky colors in MidCentury modern designs. And whenever we stage a home, we always try to incorporate pops of color throughout.
That's why we're excited to share that for 2023, all-gray kitchens are finally out and warm color is in!
Keep reading below to learn more about our favorite 2023 design trends.
Bold Colors
Painting your home is one of the easiest ways to transform your space. You can influence the flow, aesthetics, and emotions.
Each year, top paint companies such as Behr and Sherwin Williams share their predictions for which paint colors they believe will be big in 2023, and this year, color is in, particularly earth tones of browns and pinks.
Pantone's color of 2023 is Viva Magenta. "As virtual worlds become a more prominent part of our daily lives, we look to draw inspiration from nature and what is real," said Leatrice Eiseman, executive director of the Pantone Color Institute.
Other nominated colors are Terra Rosa by Dunn Edwards, Redend Point by Sherwin Williams, and Blush by Benjamin Moore. To see a full breakdown of the 2023 paint colors, keep reading this article.

Wallpapered Rooms
Similarly, with the resurgence of color, you can expect to see more wallpapered rooms. A powder room is an ideal space to experiment with wallpaper and bold colors.
According to Klarna, an online shopping and payment service, their data shows that two of their top trending items are jewel tones and patterned wallpaper.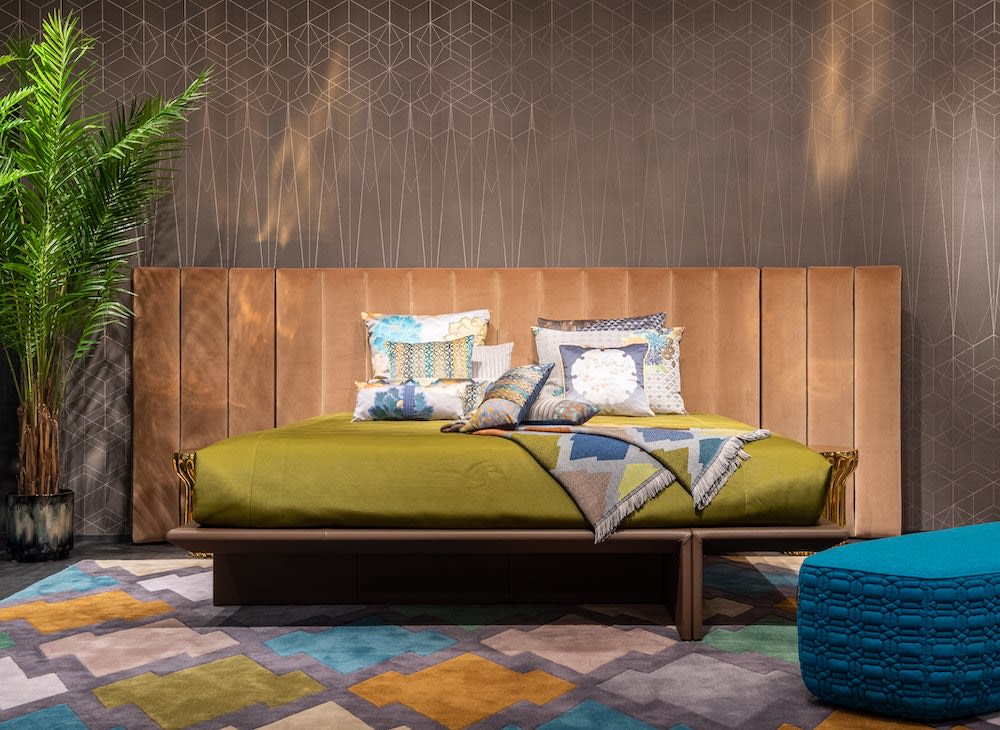 Natural Stone Finishes
As we've already mentioned, 2023 design trends are moving away from sterile white or gray kitchens and more towards warmer neutrals and bold colors.
We are seeing that trend continue with a growing resurgence in natural stone finishes. One interior designer predicts, "Some of the most popular stone elements include travertine, marble, exotic slabs of granite, soapstone, limestone, and other natural materials."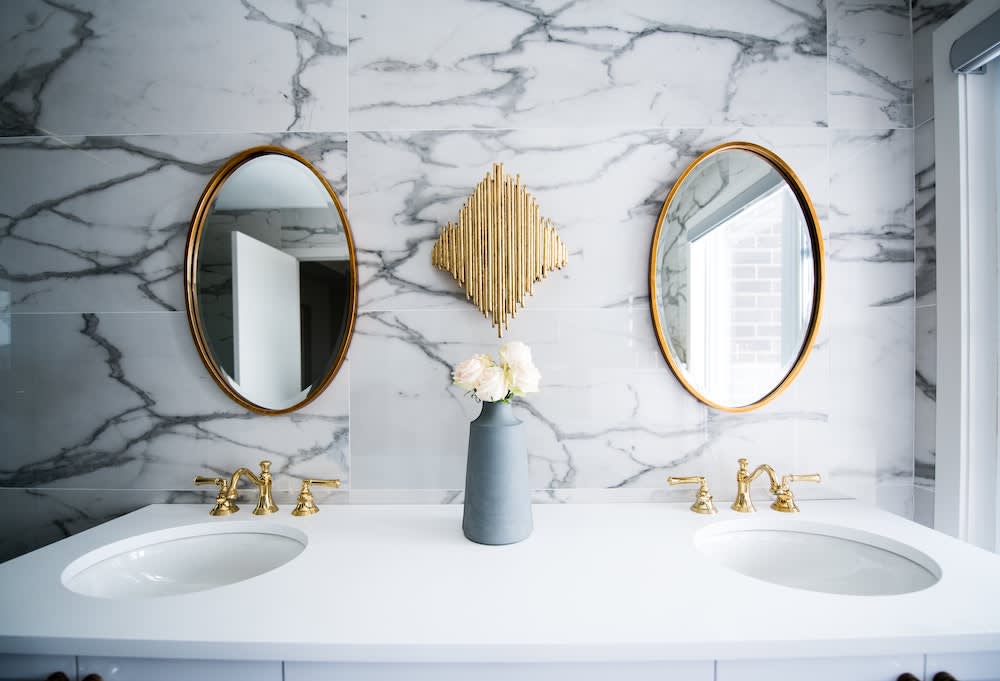 Separate Dining Rooms
While the feeling of openness in a home will never go out of style, oversized living areas are losing their appeal.
This need for separated spaces especially became apparent with the rise of working from home, Zoom calls, and Covid.
Many experts are predicting that separate dining rooms will make a comeback. What are your thoughts on this?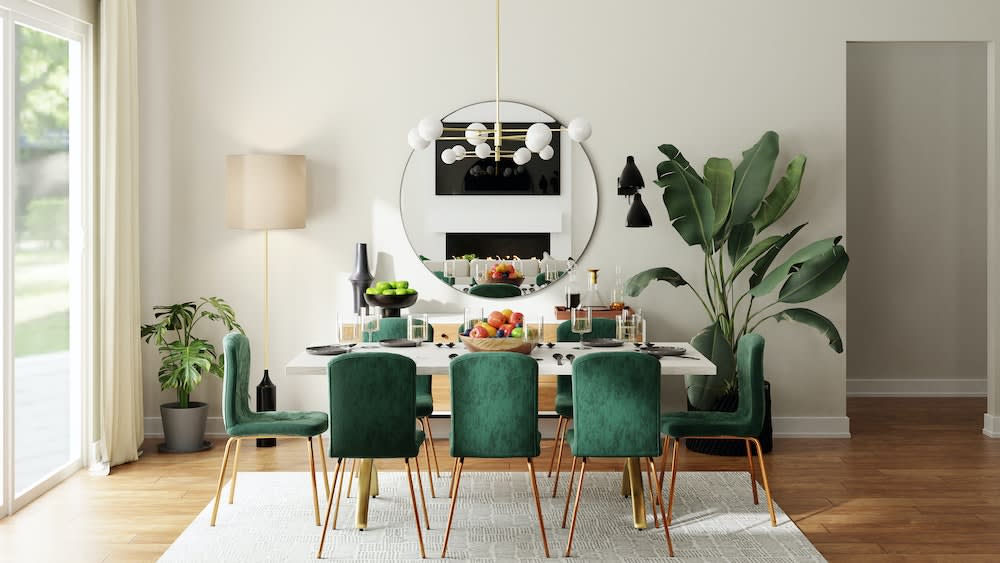 Our thoughts on 2023 design trends
Whether or not you follow the 2023 design trends is up to you. Your home is your refuge, and whatever you decide should make you happy.
It's important to remember that trends are just that, trends. Like the fashion industry, interior design cycles through different design trends every few years.
If you are interested in exploring the 2023 design trends in your space, consider bringing in a realtor or an interior designer to help guide you on worthwhile design decisions that will help you add value to your home in the long run.
Another way to dip your toes in is to experiment with trends in a small way. Incorporate colored wallpaper into your powder room, layer colorful pillows and throws on your couch or bed, and invest in beautiful clay pots or other decor items that remind you of natural stone.
Happy designing!